Estimated Arrival: Between May 23 and May 25. *ETA to the USA Only
Shipping & Returns: Free Shipping. All The Time.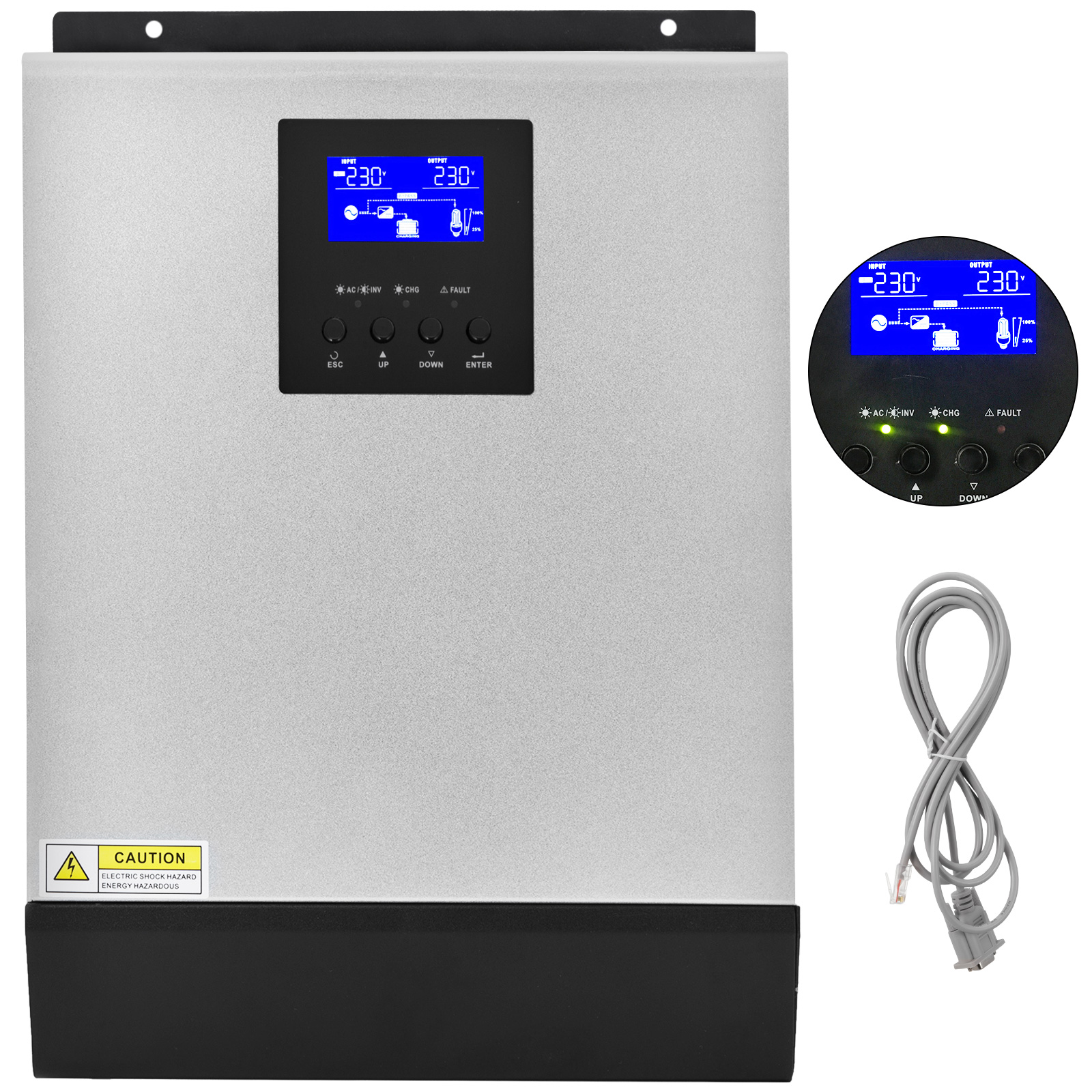 3000VA Hybrid Solar Inverter With AC Charger & Solar Controller MPPT
This is multi-function inverter/charger ,combining functions of inverter, MPPT solar charger and battery charger to offer uninterruptible power support with portable size. Its comprehensive LCD display offers user-configurable and easy-accessible button operation such as battery charging current .AC/Solar charger priority ,and acceptable input voltage based on different applications.



Please note: Professional maintenance personnel dismantle the inverter/charger only. This inverter/charger can only be used singly. Place it in the clean conditions, and install it in well ventilated places. Please install appropriate external fuses/breakers. Make sure switching off all connections with PV array and the fuse/breakers close to battery before inverter/charger installation and adjustment.




More Protections & Applications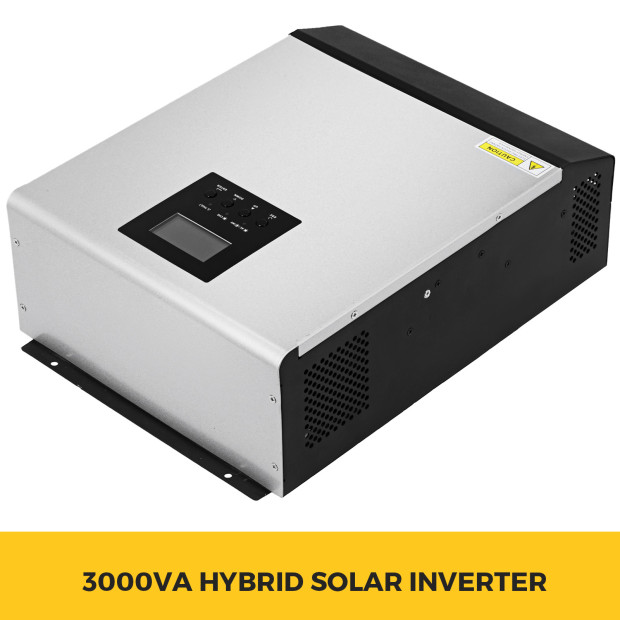 3000VA Hybrid Solar Inverter
Powerful 2400 Watts car inverter continuous DC to AC power for multi-purpose charging for your vehicle.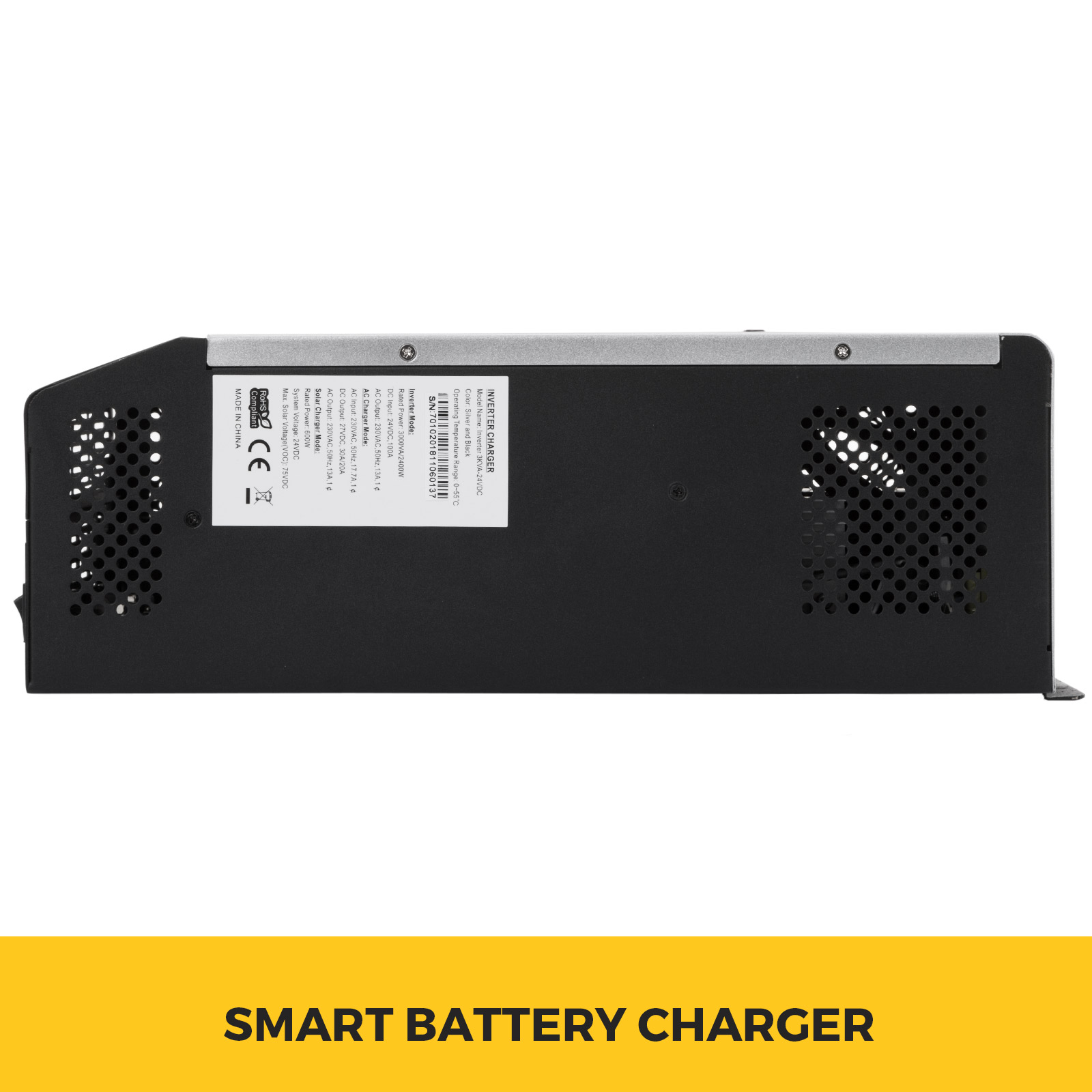 Smart Battery Charger
The pure sine wave inverter is of smart battery charger design for optimized battery performance, also of cold start function. Low cost and easy installation.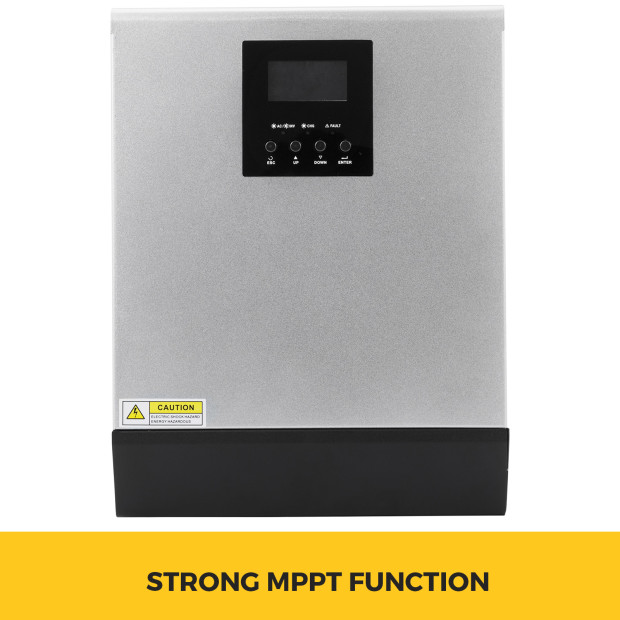 Strong MPPT Function
With MPPT function, every panel works at the maximum, improved the efficiency of the entire solar power system. Low power consumption.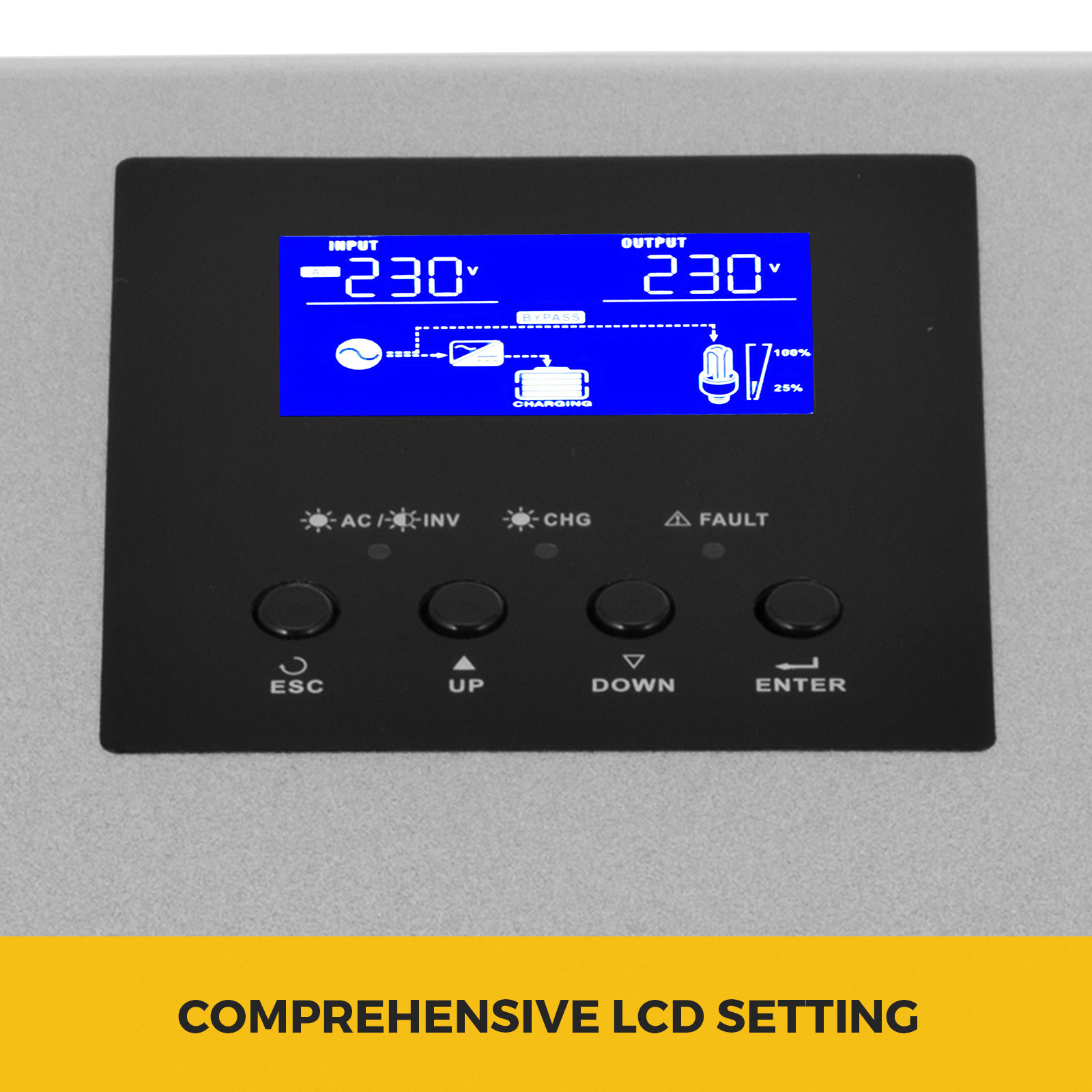 Comprehensive Setting LCD
LCD setting shows clearly and accurately battery real-time voltage, working status of public power, inverter and battery.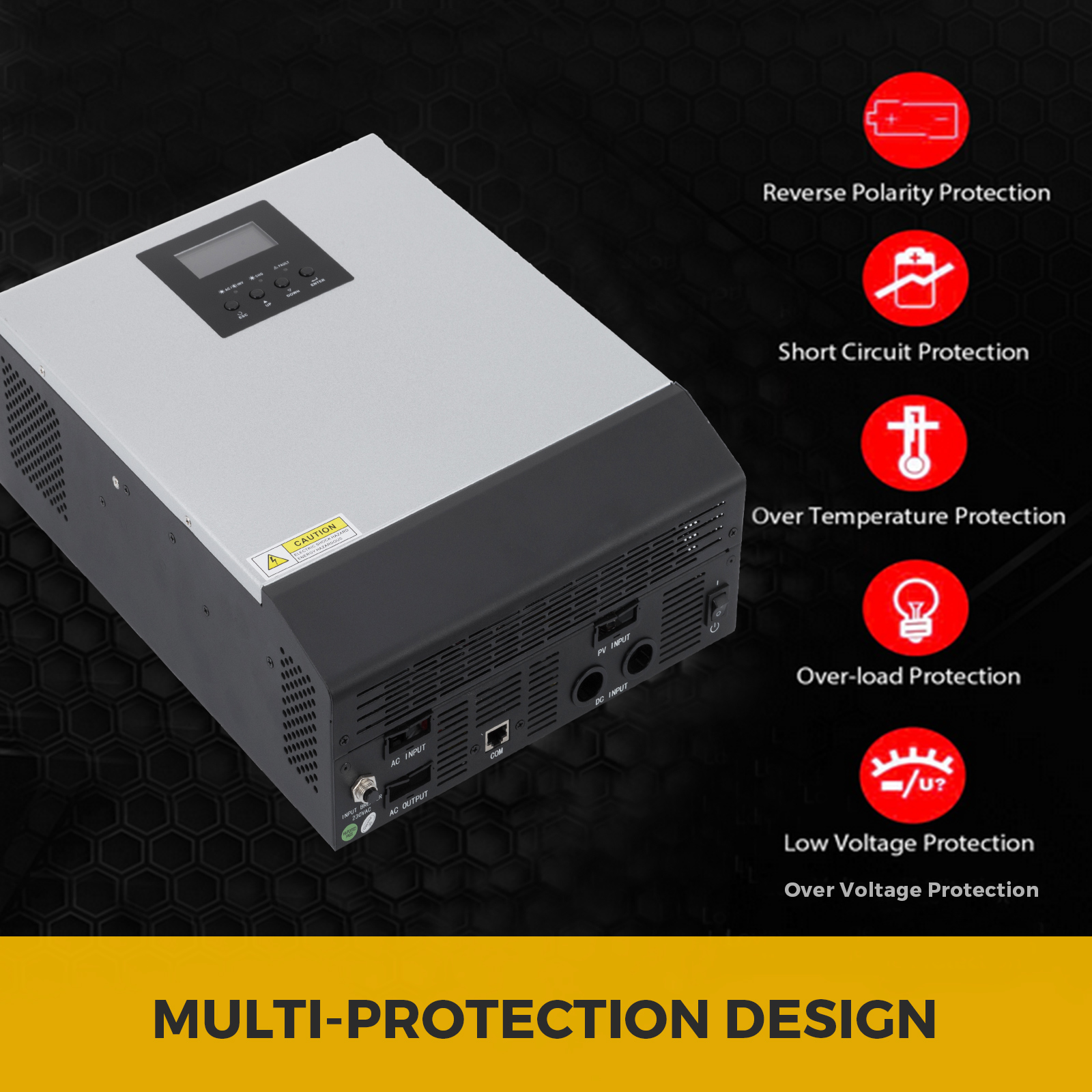 Multi-protection Design
6 main protections are included: reverse polarity protection, short circuit protection, over temperature protection, over-load protection, low voltage protection and over voltage protection.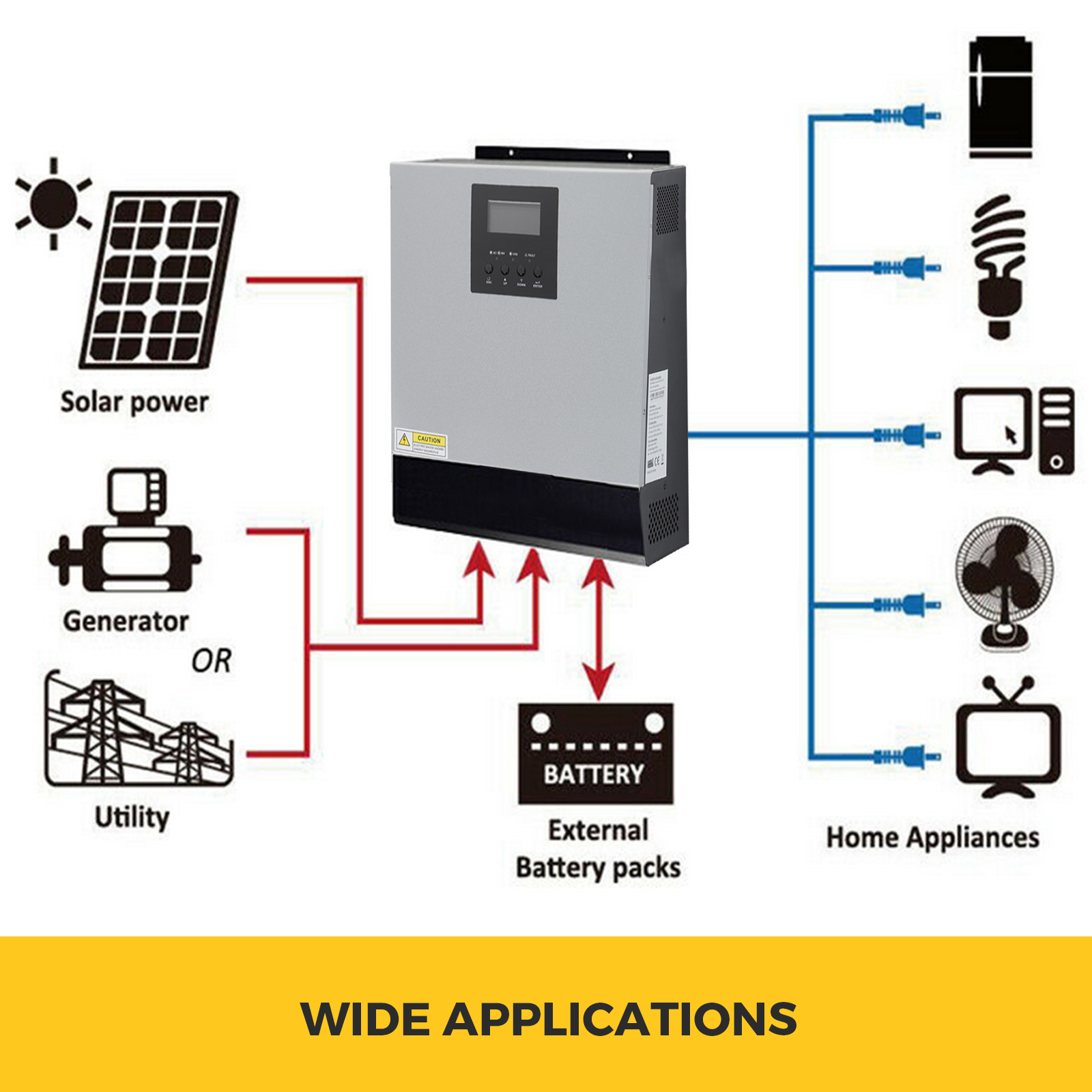 Wide Applications
The pure sine wave inverter can power all kinds of appliances in home or office environment, including motor-type appliances such as tube light, fan, refrigerator and air conditioner.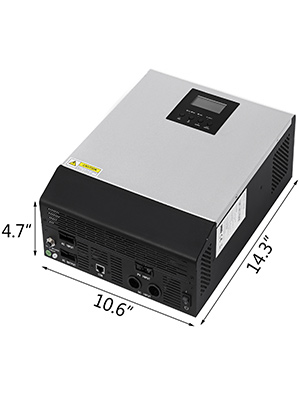 Operating Temperature Range: 0-55℃




Inverter Output Power: 2400W




AC Output Voltage: 230V, 50Hz, 13A




Input: 230VAC, 50Hz, 17.7A




DC Output: 24V DC, 30A/20A




Max. Solar Charging Power: 600W




Max. Solar Voltage(VDC): 75VDC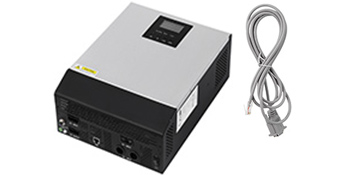 1 x Communication Adapter
---